EVENTS
Member Log In
Access our library of articles, videos and proceedings for members only.
2017 Western Region Annual Meeting
17 October 2017 - 20 October 2017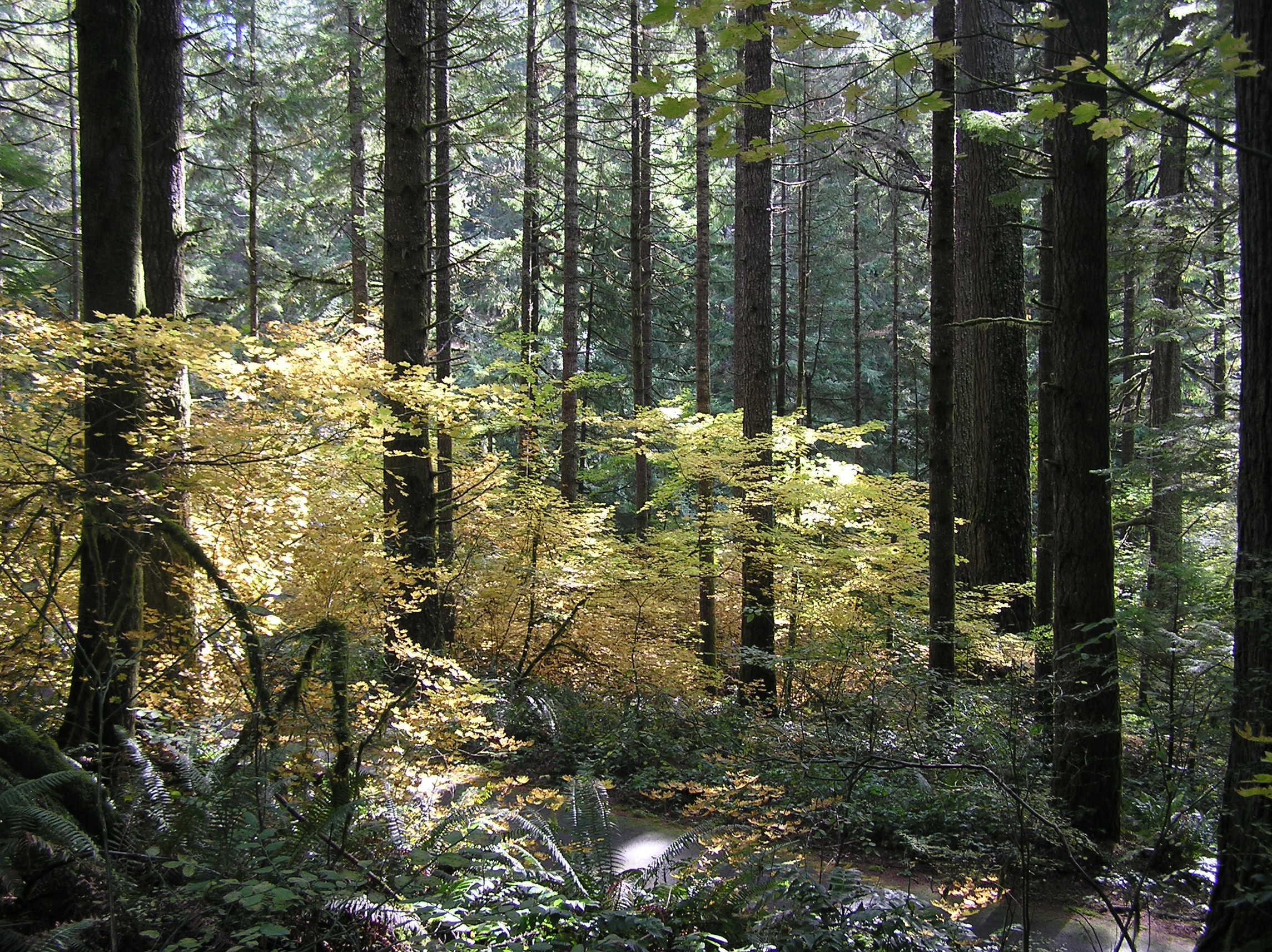 IPPS WESTERN REGION 58TH ANNUAL MEETING
THEME: "GROWING IN DIVERSITY"
Join us October 17-20, 2017, in Wilsonville, Oregon for the 58th annual meeting of the IPPS Western Region. Wilsonville is located south of Portland, north of Salem, and just off of Interstate 5 in the beautiful Willamette Valley. Commercial nursery operations in the Willamette Valley range from small specialty growers to large producers, with container-grown and bare-root crops shipped to customers across the U.S. and Canada. Vineyards, fruit and nut orchards, berry farms, and hop-growing operations are also part of the horticultural enterprises of the Willamette Valley.
The region offers a wide array of outdoor recreational opportunities, scenic drives, and public gardens. Plan to arrive early or stay after the IPPS meeting to enjoy some of the fall vacation opportunities in the Oregon wine country, Mt. Hood, the Oregon Coast, and the Columbia River Gorge.
Registration for the meeting is now open! CLICK HERE for the registration form.
Interested in becoming a SPONSOR or EXHIBITOR? Click here for more information.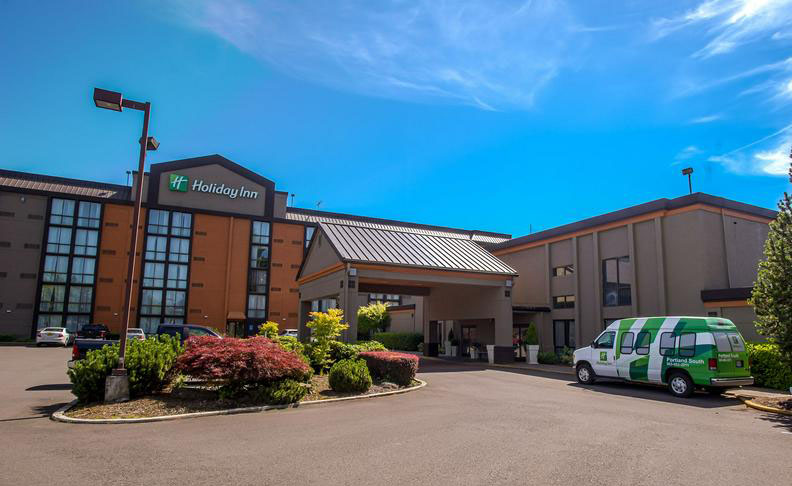 The Holiday Inn in Wilsonville will be our host hotel and meeting venue. The hotel is conveniently located approximately 20 minutes from downtown Portland and 30 minutes from Salem. Conference attendees will receive a special room rate of $114.00 per night (single/double, plus tax). This rate is good until September 26, 2017.
A diversity of topics are planned for the educational sessions at the meeting, including presentations on ornamental crops, edible crops, and native plants, along with research posters and trade exhibits. To download the complete program, CLICK HERE.
The pre-conference tour on Tuesday, October 17, will include:
Carlton Plants (photos above)
The conference tour on Wednesday , October 18, will include:
Aroma Cannabis
Woodburn Nursery & Azaleas (photo above, left)
Microplant Nurseries (photo above, right)
Fir Point Farms (lunch stop)

The conference tour on Thursday, October 19, will include:
Minto Island Growers (and lunch stop)
Scheduled speakers will include:

John Cooley - Container Options for Automation, Labor Savings, and Great Roots
Norman LaFaille - Controlled Release Fertilizers: The History and Impact
Moriah LaChapell Schalock - Biocontrol in Propagation
Joe Kupillas - Adapting Automation to Your Operation
Ryan Contreras - Woody Ornamental Plant Breeding
Dennis Warnecke - Natural Growing Through
Lane Selman - Tomato Breeding
Wes Eaton - pH and EC Measurements in Growing Media and Water
Robin Rosetta - Nursery Pest Management (pesticide credit hours available)
Luisa Santamaria - Diagnostics of Plant Disease in Greenhouse and Nursery Settings
Registration for the meeting is now open! CLICK HERE for the registration form.
While at the meeting, stop by our exhibitors' displays and learn about the latest in products and services for commercial propagation and nursery production:
● Agra Tech Inc.
● BioSafe Systems
● Blackmore Company / Ellepot USA
● Conley's Greenhouse Manufacturing & Sales
● Dramm Corporation
● Fall Creek Farm & Nursery, Inc.
● Grow-Tech Inc.
● Microplant Nurseries, Inc.
● OBC Northwest, Inc.
● Pace 49 Inc.
● Phillips Soil Products, Inc.
● Proptek
● Syngenta
.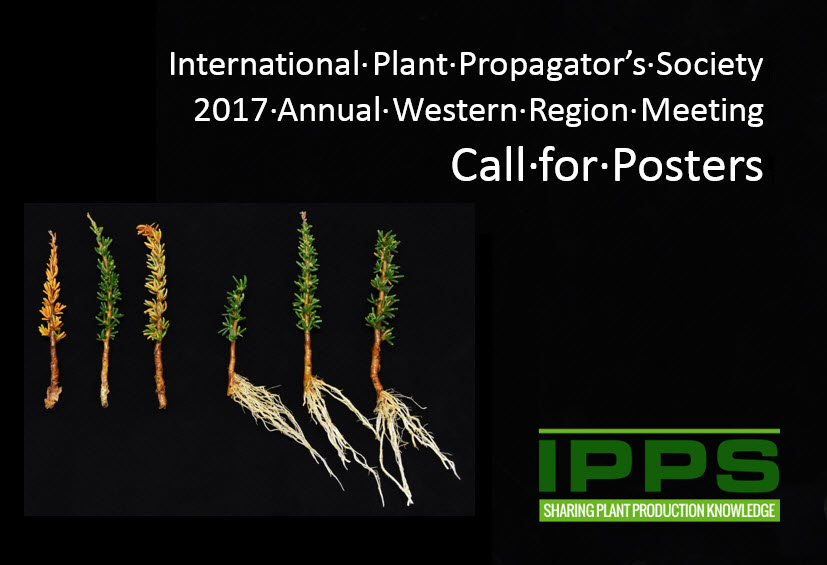 CALL FOR POSTERS
Participate in the annual meeting by bringing a poster covering a research, development, or horticultural practice about plant propagation or plant production, including new plants. Posters do not have to be academic or scientific in nature, but must be non-commercial. Click here for more information and the application form (due by September 22, 2017).
---