EVENTS
Member Log In
Access our library of articles, videos and proceedings for members only.
International Conference on Next Generation Plant Production and Bioresources Utilization Technologies
11 February 2019 - 13 February 2019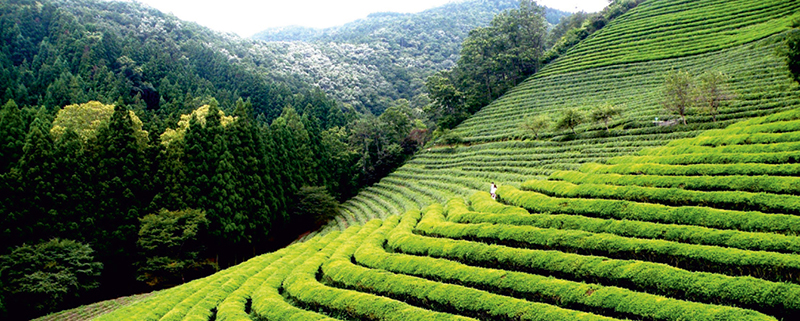 The International Conference on Next Generation Plant Production and Bioresources Utilization Technologies (NGPPBUT 2019) is an exclusive platform for academicians, industrialists, horticulturists, plant growers, researchers, scientists, and students to engage in critical issues and challenges in the latest developments in cutting-edge research and technology in the area of plant sciences and agrobiotechnology. The conference has been designed to cover a wide range of issues through keynote and plenary speeches, invited talks, research experiences, industrial experiences, and discussions. The conference will be held at the Indian Institute of Technology Guwahati (IITG) in Assam, India.
NGPPBUT 2019 also marks the first meeting of the International Plant Propagators' Society (IPPS) in India. It will allow participants to engage with scientists, researchers, students, academicians, industrialists, and plant growers on a wide range of issues from advances in nursery production technology to innovative and best practices in micropropagation of woody plants, micropropagation of herbaceous plants, and other relevant areas of plant propagation and production.
One of the highlights of NGPPBUT will be scientific sessions with leading industrialists, plant growers, academicians, horticulturists, and scientists, who will share recent developments and future challenges in the field of plant production, biotechnology, agriculture, and horticulture. It will also provide opportunities for students, budding researchers, and entrepreneurs to interact with renowned experts and exchange experiences and best practices on issues related to innovation in rural areas, improvement of agriculture, and promotion of rural industries. NGPPBUT will provide an opportunity to the scientific community from different parts of India and various other countries to exchange information, brainstorm, and collaborate on new dimensions in plant tissue culture and related areas.
CLICK HERE to download a NGPPBUT 2019 brochure (including Call for Abstracts).
CLICK HERE to visit the NGPPBUT 2019 website.
Program
February 11: Plant Production Technologies for the New Millennium
Session 1: Designing plants for tomorrow (biotech, genetic approaches, etc.)
Session 2: Propagating plants for tomorrow (tissue culture, vegetative propagation, etc.)
Session 3: Farming practices for tomorrow (hydroponics, vertical farming, etc.)
Session 4: Producing food for a healthy tomorrow (phytoremediation, fortified and customized plant foods, etc.)
February 12: Bioresource Management and Utilization in the Changing World
Session 1: Farm waste as a valuable natural resource (compost, potting mixtures, biogas, etc.)
Session 2: Propagating natural flora for eco-restoration and commercial production
Session 3: Secondary metabolite production
Session 4: Advances in nursery production technology
February 13: Field Tour (nursery visits, tea garden visits, etc.)

Important Dates:
September 1, 2018: Registration and Abstract Submission Opens
November 8, 2018: Abstract Submission Ends
November 15, 2018: Decision on Abstracts
November 26, 2018: Early Bird Registration Ends
December 14, 2018: Late Registration Payment Due
February 11-13, 2019: Conference
.
For questions, Contact NGPPBUT 2019 at ngppbut2019@gmail.com or Dr. Rakhi Chaturvedi at rakhi_chaturvedi@iitg.ac.in.
---