EVENTS
Member Log In
Access our library of articles, videos and proceedings for members only.
New Jersey Area Meeting
17 August 2017 - 17 August 2017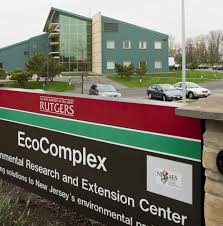 You are invited to spend a relaxing and fun day with colleagues exploring two great New Jersey nurseries plus the innovative Rutgers University EcoComplex. There will not be a formal educational program - we will hear from speakers in a more casual atmosphere as we tour each stop. We will gather at Medford Nursery for registration and refreshments between 8:00 and 8:30 a.m. and then tour the nursery which maintains over 400 acres of quality container nursery stock. Attendees will have the opportunity to tour Medford's operation from their propagation department with its new perennial program through to shipping where material heads out the door to customers.
From there we will travel from stop to stop using your own transportation. The next tour is of the Rutgers University EcoComplex Greenhouse which is a multi-institutional, multidisciplinary environmental center that works to develop and apply innovative environmental/agricultural technologies. We will tour the greenhouses and hear presentations from one or two of the greenhouse "tenants".

Our final stop of the day is Pleasant Run Nursery where we will first enjoy lunch courtesy of owners Rich and Heidi Hesselein and then tour the nursery. Pleasant Run specializes in new plant introductions and unusual containerized woody ornamentals and perennials. Click HERE for a registration form. Thanks to our generous sponsors: Pleasant Run Nursery and Mt. Cuba Center!
---