Members
Member Log In
Access our library of articles, videos and proceedings for members only.
Exchange Programmes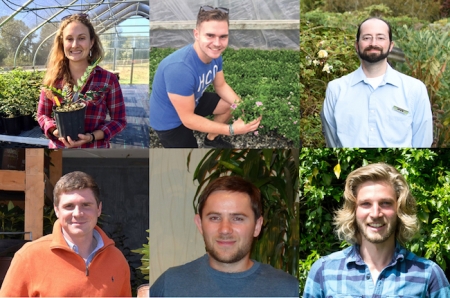 Travel and learn!
IPPS offers exchange programs to encourage and support young IPPS members to travel between partner IPPS regions or within a single region to learn from other professional propagators and share propagation and production experiences. Financial support is available for travel and expenses while visiting a region as part of an exchange program. Selection criteria and support varies by region.
Please follow the links below for more details on the exchange program(s) available in your region.
Australia & Southern Africa Exchange
New Zealand & Western Region of North America Exchange
Southern Region of North America & European Region Exchange
For use by IPPS regions only:
Guidelines and Request for Matching Funds for Exchange Programs