Dr. Fred Davies
International Award of Honor, 2015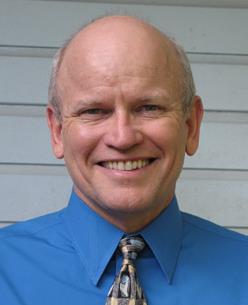 Dr. Fred T. Davies grew up in central New Jersey, working on potato farms in the summer as a teenager, but never considered Horticulture as a career opportunity. After receiving his BA from Rutgers College, he hitch-hiked and backpacked around the world for a year with his best friend, who happened to be horticulturist - Jaime Lazarte. Their travel focused on agriculture and he got hooked on the international niche opportunities of Horticulture in producing high-end value crops for exportation. He later received his MS in Horticulture and Ph.D. in Horticulture and Plant Physiology with a specialization in Tropical Agriculture.
Outside of IPPS, Dr. Davies has received numerous awards for his achievements in the horticulture and nursery industries.

Dr. Davies teaches courses in plant propagation and nursery production and management at Texas A&M, inspiring future horticulturists. He has given countless presentations around the world and at IPPS conferences. He served as Southern Region President in 1986-1987, as International Delegate and as Southern Region Editor.