Peter Waugh
International Award of Honor, 2022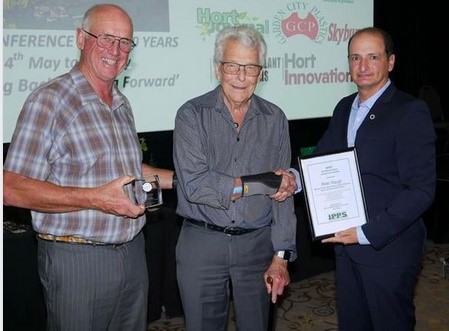 Peter Waugh (above: center) joined IPPS in 1989 as part of the New Zealand Region. He has also worked hard with the Japan Region of the IPPS and regularly travels to Japan to assist with their planning for conferences and improving the region.
Peter has worked on the cultivation of flowers and shared his knowledge with other farmers in the Japan Region, as well as many other regions around the world. He has represented the Japan Region as the International Delegate for many years.
Peter regularly attends as many IPPS conferences as he can and works hard to promote IPPS and the motto of "to seek and to share".