2019 International Award of Honour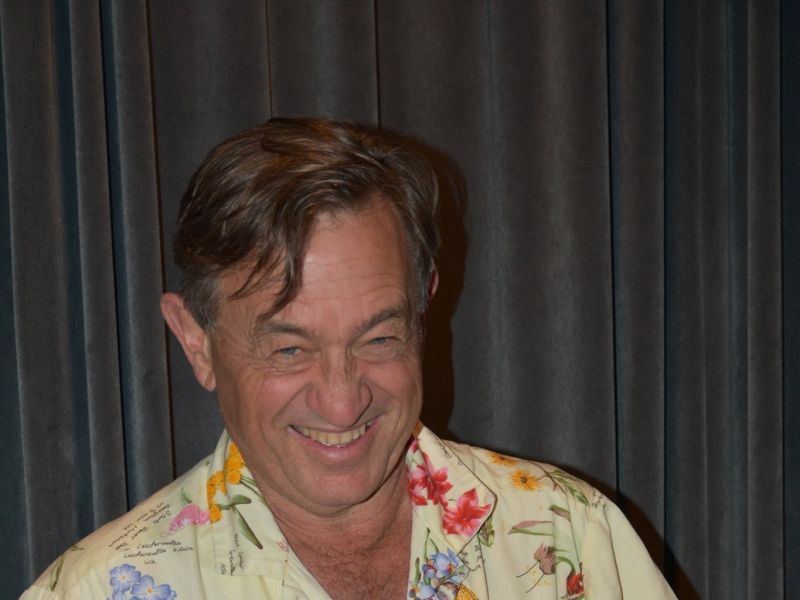 Angus Stewart: 2019 International Award of Honour recipient
Congratulations Angus!
This prestigious award is presented by the International Board with gratitude to acknowledge exceptional and distinguished service to the Society and its members.
Angus is a professional horticulturist who has spent a lifetime working with and breeding Australian plants to make them more gardener-friendly. He has bred dozens of new Australian plant varieties that are grown by the millions around the world, including the Bush Gems kangaroo paws.
Angus graduated from Sydney University with a First Class Honors Degree in Agricultural Science and Environmental Horticulture and has worked extensively in the nursery and cut flower industries ever since. For some time he taught horticulture at Ryde TAFE before his career in the media and as a consultant and plant breeder.
In 1991 Angus began a five year stint on ABC 702, Sydney's metropolitan radio station as a regular on the John Doyle Afternoon program as "Doctor of the Dirt, Surgeon of the Soil, Professor of the Paddock". Angus has since worked on 702 with a range of presenters and is currently a regular on the Weekend Program on Saturday mornings with Simon Marney.
Angus has been a gardening presenter on free to air TV for over twenty years including an eleven year run as NSW presenter for Gardening Australia on ABC TV. In 2014 Angus won the Horticultural Media Association of Australia's Laurels Award for the best television (technical) story.
Angus has authored 5 books – 'Gardening on the Wild Side', 'Let's Propagate', 'Australian Plants for Year Round Colour', '500 Plants' and 'Creating an Australian Garden' which won the 2013 Horticultural Media Association of Australia Laurels award for the best general gardening book. This book has sold over 25,000 copies to date.
Angus was a regular contributor to Gardening Australia magazine and in the past wrote regular columns for Belle,Australian Table, Gardens and Outdoor Living and Australian Gardener. He has also written for Better Homes and Gardens, Organic Gardener, and Australian Women's Weekly Home Library.
In 2013, Angus received the Australian Plants Award (Professional category), the highest accolade that can be given by the Australian Native Plants Society (Australia) for his outstanding contribution to the knowledge of Australian plants.