2018 IPPS International Tour - Eastern Region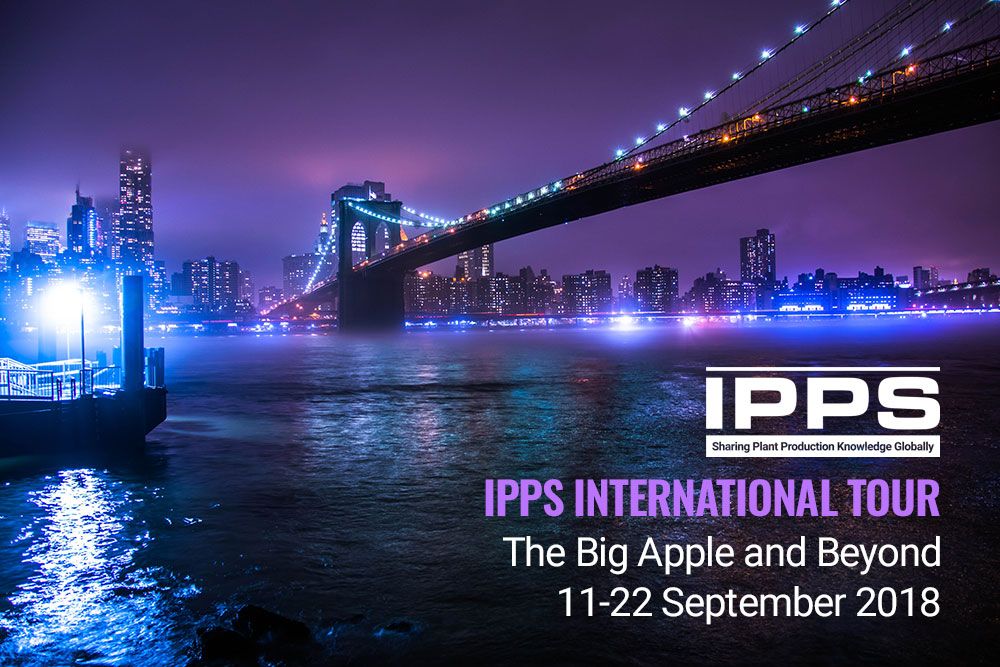 The Big Apple and Beyond...
Join us September 11-22, 2018, on the next International Tour, which will be hosted by the Eastern Region.
Mark the date! Booking information will be available early January 2018.
Preliminary Itinerary
Tuesday, 11-Sep: Arrival Day
Arrive New York City Airport and transfer to Brooklyn hotel
Wednesday, 12-Sep: Brooklyn Day
Brooklyn Botanic Garden, Brooklyn Bridge Park (DUMBO, Brooklyn Heights) Governors Island
Thursday, 13-Sep: Bronx/Westchester Day
NY Botanical Garden, Wave Hill, Untermyer Gardens, Cloisters, dinner Arthur Ave
Friday, 14-Sep: Eastern Long Island Day
Long Island - Cornell Hort Research & Ext Center (LIHREC), Koppert Kress microgreens, Bianchi Davis orchids, Landcraft Environments private garden tour, wine tasting at Paumonauk Riverhead
Saturday, 15-Sep: Western Long Island Day
Long Island - Old Westbury Gardens, Phipps Estate, Planting Fields Arboretum, Hofstra University
Sunday, 16-Sep: Board meeting day
Board Meeting - at hotel. Spouse tour - 911 memorial/art museum
Monday, 17-Sep: Manhattan Day
High Line, Hudson Yards/Hudson River Park, Central Park Conservancy Gardens, Battery Park/or Central Park
Tuesday, 18-Sep:
Rutgers – Molinar breeding program; lunch nearby; Grounds for Sculpture for afternoon tour and dinner at RATS
Wednesday, 19-Sep:
KubePac, PRN, Pinelands, Fernbrook
Thursday, 20-Sep: IPPS-ER Conference Hotel
Rare Find . . .Wilmington area stop (1 or 2)
Friday 21-Sep: IPPS-ER Conference Hotel
Longwood am/lunch? Afternoon tour and cocktails at Chanticleer
Saturday, 22-Sep, IPPS-ER Conference Hotel
Second Board Meeting (joint dinner w ER board) Spouse tour.